Junior Geeks So Far: A Fruitful Journey of Education Beyond Limitation
21 May 2021 - 11:24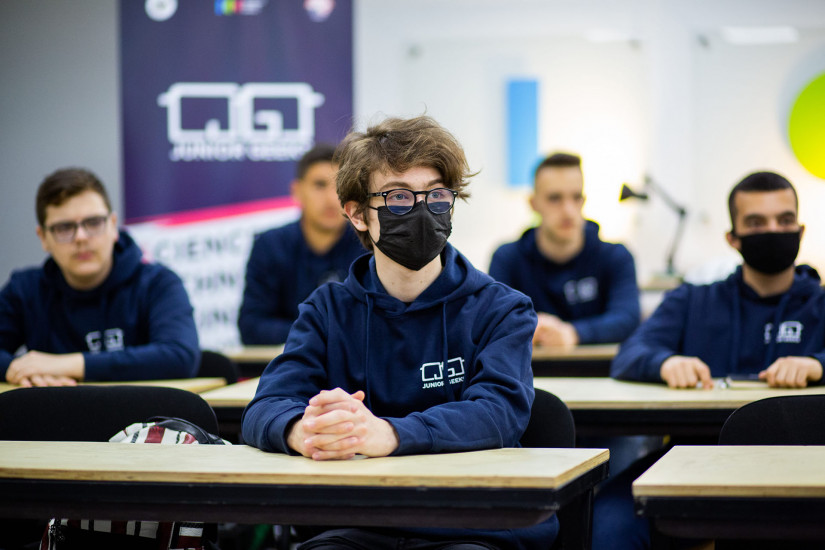 As the youth-centered program approaches its finale, a lot of hard work poured by mentors and students has yielded results that serve to show the quality of education and creativity of each team. A diverse palette of modules, each cultivating more gems than the last, now all coming to a commemorative celebration through the Certification Ceremony on June 17th!
Tunneling through the challenges that the recent times have presented to the education system, the Junior Geeks Program has exercised all the necessary precautions against COVID-19 to protect every participant as well as manage a successful period of lecturing sessions for multiple municipalities across Kosovo. To acknowledge and celebrate these feats in the project, A Certification Ceremony will decorate each student with their achievements throughout the courses.
As the up-and-coming pioneers of the STEM community in this country, the amount of knowledge they've gained and the quality of practical application of those learned skills performed throughout the lectures is impressive; a true testament to the capabilities of bright teenagers with the proper tools and incentive.
Following the inception and close-to-conclusive modules such as Artificial Intelligence, Programming fields, Multimedia, Entrepreneurship; to name a few, fabulous progress has been shown on behalf of the creative solutions the students have been able to conjure up in short time, high pressure and purposefully limited resources.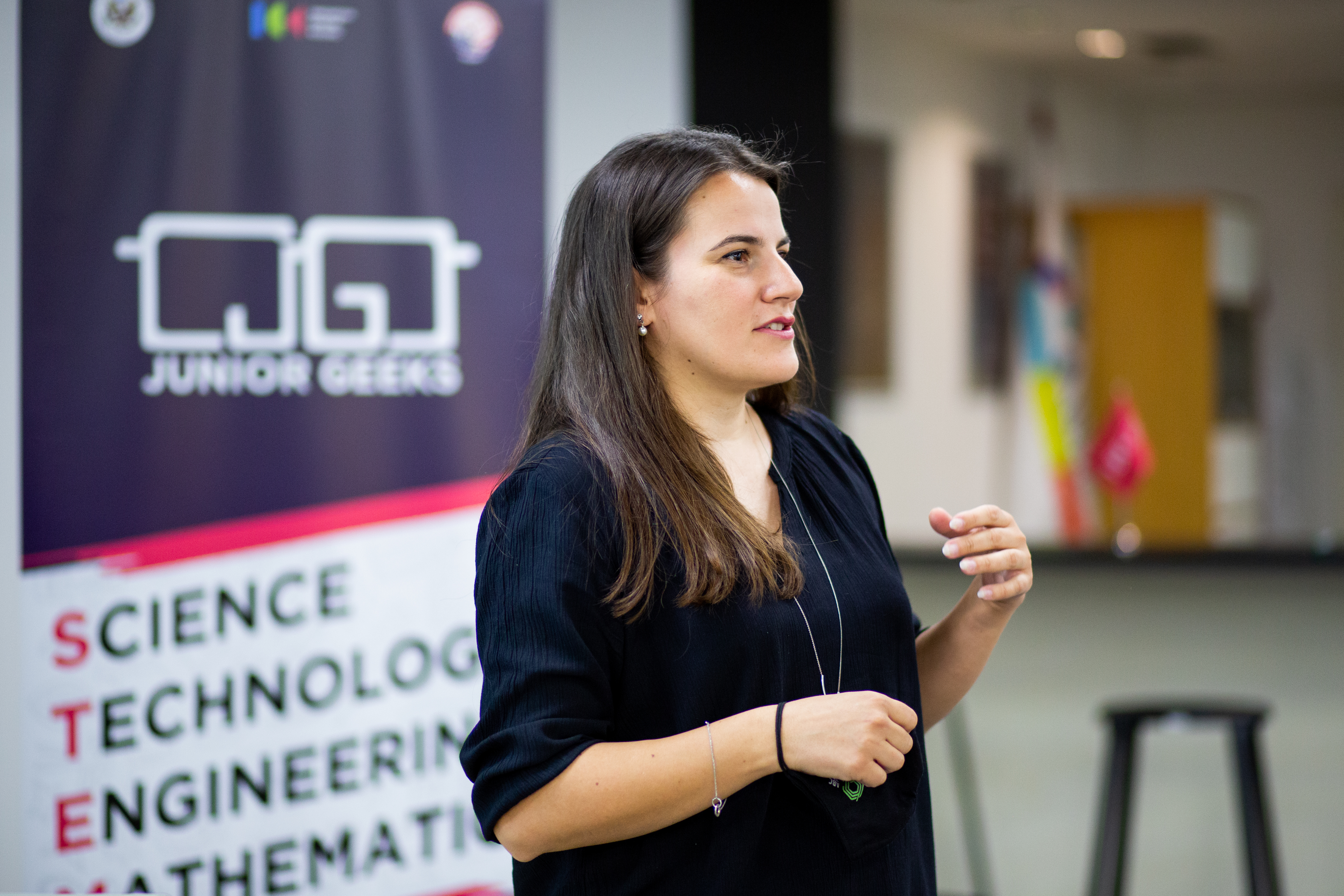 In the Entrepreneurship module, for instance, mentored by Zana Budima Shehu, the students have been tasked to navigate a sum of funds across an investment of their choosing to see how they'd apply the knowledge and skills learned in the lectures. Using the three-fold rule of 'time management', 'project management', and 'sales', the different teams of each area demonstrated their critical thinking and entrepreneurial thought process by splitting investments wisely, organizing fundraisers and connecting with local businesses to apply the products they conceptualized as a team.
In lieu of all these exciting developments, the program is also organizing a hackathon-style activity titled "Online Innovation Challenge".
Starting somewhere in June, a bit before the certification ceremony, this challenge sets the students' knowledge and skills to the test by coming up with innovative solutions to modern real-life problems.
Junior Geeks program is financed by the US Embassy in Kosovo and MDAO, supported and implemented by Innovation Center Kosovo (ICK) and Kosovo US Alumni (KUSA).
Stay tuned for the upcoming event!