The "Junior Geeks" Science and Tech Program for Kosovo students is finally here!
15 June 2020 - 23:03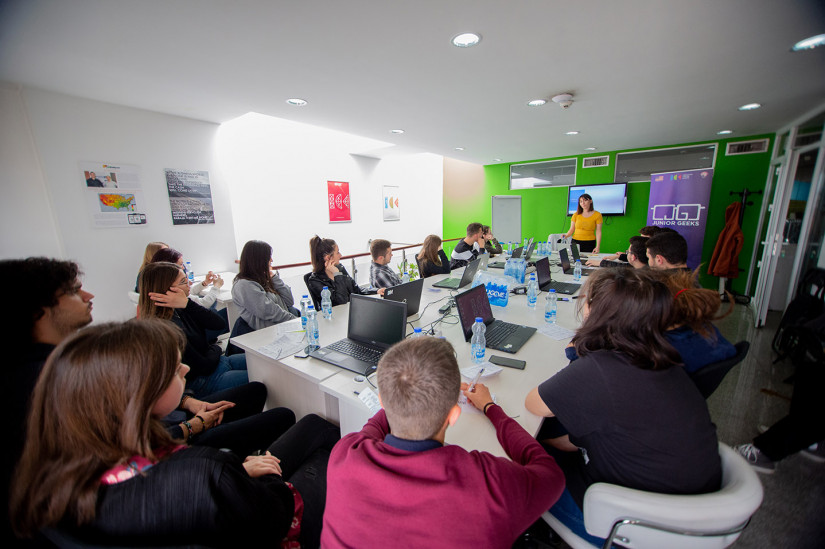 Co-financed by the US Department of State, through the grant for Mission Driven Alumni Outreach (MDAO) and the US Embassy in Pristina, the program for science, technology, engineering and mathematics for high school students, known as "Junior Geeks", is available for application via the website. The program emerges as an initiative of the Kosovar alumni of US Department of State programs, simultaneously winners of the Alumni Innovation Fund and is being implemented Innovation Center Kosovo (ICK) and Kosovo United States Alumni (KUSA). This round, the program is expanding to cover 9 regions in Kosovo!
Junior Geeks is a comprehensive platform for high school students to discuss, research and learn about technology, entrepreneurship, science and innovation. The program first started in 2019 as a winning project from Kosovo and Southeast Europe of the US Alumni Engagement Innovation Fund competition. It is through this program that a number of young students participated in school clubs to learn about topics that helped them shape and apply skills in areas such as programming, robotics, mechatronics, cyber security, digital marketing, artificial intelligence, data analysis, blockchain technology, graphic design, SEO, "machine learning", scientific research, etc.!
Unlike the first year of implementation, "Junior Geeks" 2.0 (2020/2021) is expanding to nine (9) cities / regions and includes: Prishtina, Peja, Prizren, Gjakova, Mitrovica, Ferizaj, Gjilan, Skenderaj and Gracanica. More than 900 students will have the opportunity to benefit from the program, with applications now open here (expired) to fill out an application form.
The program's activities include: regular school club meetings, lectures and trainings, study visits, competitions, science and technology camp!