Junior Geeks 2.0
17 July 2020 - 22:57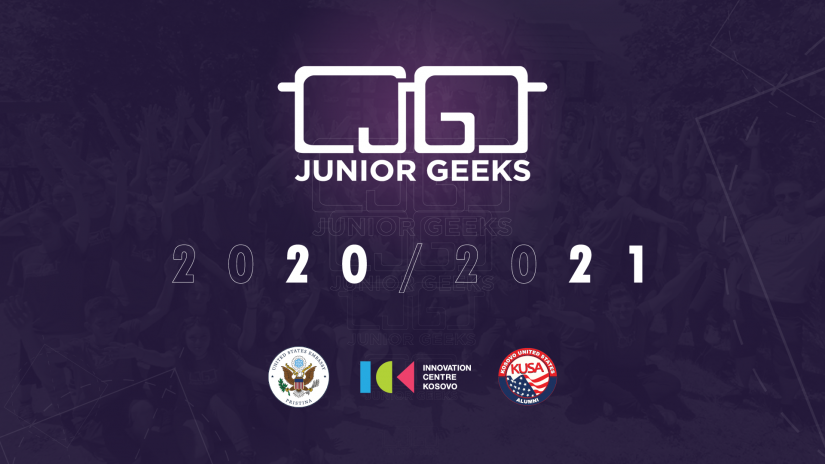 Calling Kosovo's best and brightest high school students: Do you have an interest in technology? The computer sciences? Art and design? If this sounds like you, apply for Junior Geeks 2.0.
Following the program's success last year, Junior Geeks is kicking off its second edition, and is now expanding to 9 municipalities: Peja, Prizren, Gjakova, Mitrovica, Ferizaj, Gjilan, Skenderaj, Prishtina, and, Gracanica.
Apply at https://juniorgeeks.net/apply -- and hurry, August 15 is the deadline for you to be part of this series of after-school clubs, activities and summer camps. Don't miss your chance.
What is Junior Geeks?
Junior Geeks is an educational and engaging flagship program designed to inspire and guide bright young Kosovars hone their skills in STEAM (Science, Technology, Entrepreneurship, Art and Mathematics) and channel their capacities for innovation.
The mission of this comprehensive platform is to give teenagers the opportunity to discuss, research, and learn first hand about STEM topics in a stimulating and creative environment while inspiring a love for science.
Activities
Junior Geeks is an activity-rich program. These are just some of the activities our members and sometimes even the public will enjoy:
01 Club Lectures / Learning Modules
02 Weekly Club Meetings
03 Field Trips to Innovative Companies
04 The Science Camp
05 Workshop for Mentors
06 Online Innovation Challenges
07 Open for Public Online Lectures
08 A winners prize: Visiting Silicon Valley